Fashion Designer, Therez Fleetwood and Visual Artist Kottavei are creating FashionArt with a purpose.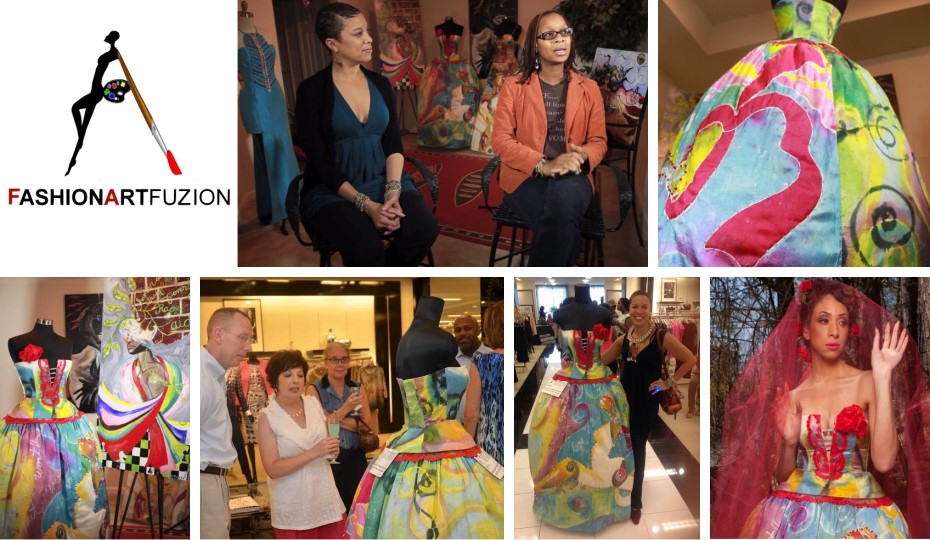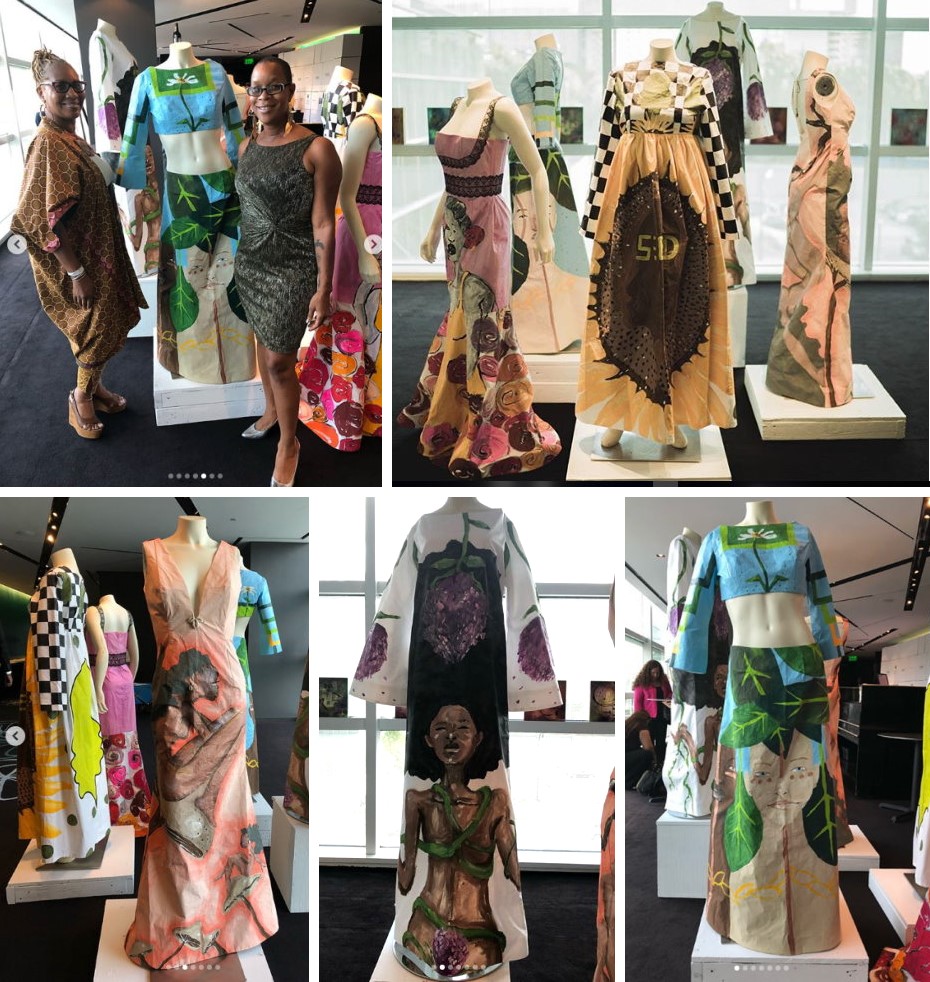 All That Jazz! Celebrating The Fabric Of Our Culture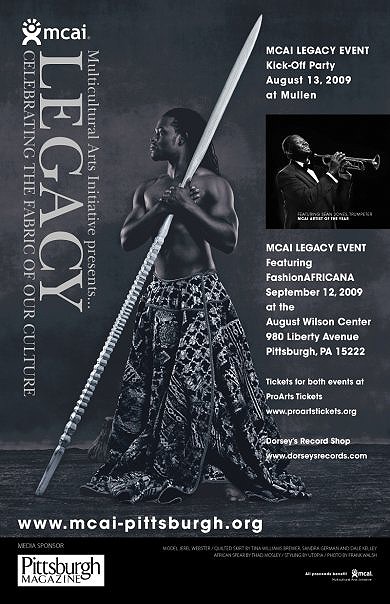 August Wilson Center for African American Culture hosted the Multicultural Arts Initiative's third annual celebration of diversity in the arts with "Legacy: Celebrating the Fabric of Our Culture," a program celebrating diversity and richness of the arts and fashion.
The evening culminated in a fashion show with the models of the Utopia Modeling Agency in a program titled, "FashionAfricana." But this wasn't your typical fashion show with models strutting fancy duds on a runway. The fun and creative styles were showcased as part of a skit, produced by Mark Southers of Pittsburgh Playrights Theatre Company, set in a 1940's night club. The models of the Utopia Modeling agency acted as patrons to the club as the skit unfolded to the music of the PJO.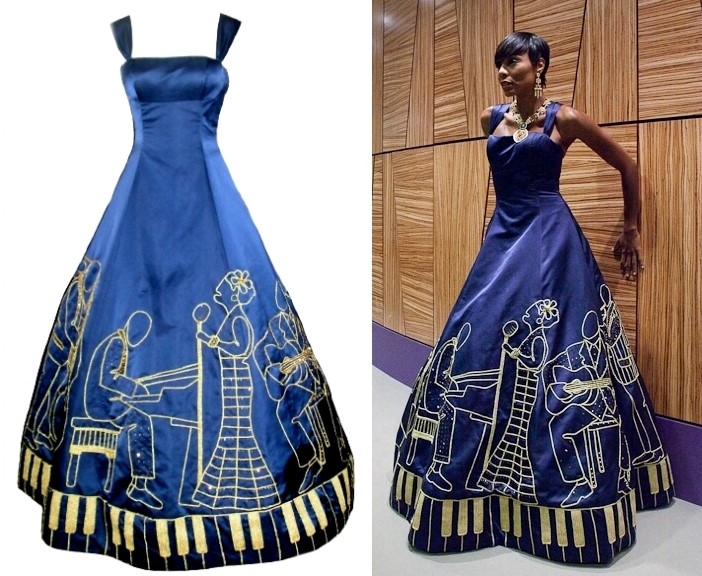 THE DESIGN PROCESS:
| | |
| --- | --- |
| SKETCHING – I sketched all the Jazz band musicians. Including singer, trumpet, saxophone, trombone, bass, piano, drums, and guitar. | LAYOUT & TRACING: I placed the sketches along the bottom of the dress and then traced the images on the fabric to create the lines for stitching. |

| | |
| --- | --- |
| MATERIALS: I used double silk satin fabric and 1/8″ metallic gold cording. Also included hand-sewn beads. | SEWING: I machine stitched the 1/8″ trim (inch-by-inch) along the chalk lines and hand hand-sewn the beaded trims to create the artwork on the dress. |

| | |
| --- | --- |
| FINISHING TOUCHES: I hand-sewed bugle beads and small round gold beads to create a design and texture on their clothing. | ABOUT THE DETAILS: A piano key pattern was created along the hemline with the 1/8″ gold cord. |


Inspired by the Lost Boys of Sudan and their extraordinary journey from Africa to America, the following fashion and jewelry designers created African-inspired custom designs reflecting each region of the Lost Boys' journey from Sudan to Ethiopia, Kenya to America.
WIKIPEDIA – The Lost Boys of Sudan was the name given to a group of over 20,000 boys of the Nuer and Dinka ethnic groups. These boys were displaced o orphaned during the 2nd Sudanese Civil War in which about 2 million were killed and others were severely affected. The boys embarked on treacherous journeys to refugee camps where they were sheltered for a few years. Soon, official resettlement programs began throughout the US. The Lost Boys were offered new lives in major US cities.
| | |
| --- | --- |
| Gown inspired by the colors of the authentic wedding dress worn by women of Sudan. Red and mustard matte satin with 1/8″ metallic gold trim. | Original sketch used to create the final dress with patchwork pattern and Coptic cross on the back train. |

Therez Fleetwood and Walt Disney® World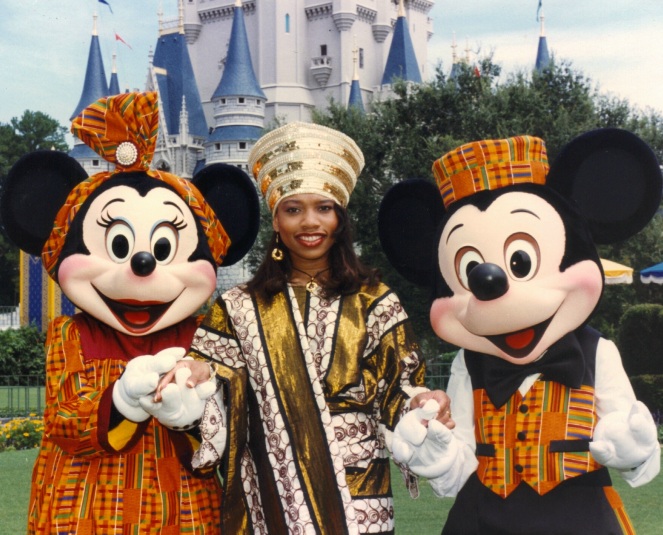 Did you know it was Therez Fleetwood who designed the kente cloth costumes for Mickey and Minnie Mouse in Disney® World Florida? These designs were created exclusively for the Miss Black Collegiate Pageant back in 1998. Her designs are now a part of Mickey and Minnie's 150 Special Occasion outfits. It is the only time the Disney corporation allowed an outside designer to design for their icons.  Way to go, Ms. Fleetwood! #MakingHistory

| | |
| --- | --- |
| FINISHING TOUCHES – New York Designer Therez Fleetwood, of the Phe-Zula Collection, puts finishing touches on new costumes for Mickey and Minnie Mouse.  Fleetwood worked with Walt Disney World's creative costuming department on the costumes for the couple's appearance on the nationally televised Miss Collegiate African American Pageant, taped at Disney-MGM Studios Theme Park. The colorful kente costumes will be added to their wardrobe of more than 150 special occasion outfits. | |